Handicare 1000 Perch Seat
The Sleekest Track in our Range
The Perch Seat is ideal for users with limited hip and knee flexibility. The user will be nearly in a standing position while using the lift. The seat is shortened and has a retractable seat belt to provide stable support for users to 'perch' on.
To provide you with the assurance of safety, we subject our stairlifts to the highest standard of quality and safety by having them all tested and approved by inspectors worldwide for safety.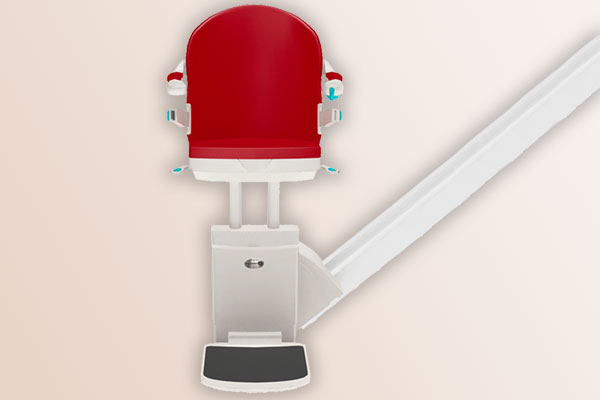 ---
1000 Perch Seat Product Specifications
Minimum Swivel Radius
- (Fixed seat)
---
Wall to Inner Seat Back
2.95in
---
Seat Depth
12.59in
---
Minimum Folded Width to Footplate
15.15in
---
Minimum Open Width to Edge Footplate
25.59in
---
Armrest Width - External
21.65in
---
Armrest Width - Internal
18.30in
---
Seat Back Height
17.91in
---
Footplate to Seat Height
26.57 - 34.44in
---
Minimum Footplate Height
2.75in
---
Minimum Track Intrusion Into Staircase
4.52in
---
Maximum Weight Limit
300lbs
---
Speed
0.07m/sec
---
Staircase Angle
27 - 45°
---
---
Would you like to receive a free quote?
Fill out our contact form to request a free quote that is custom tailored to your needs and requirements.